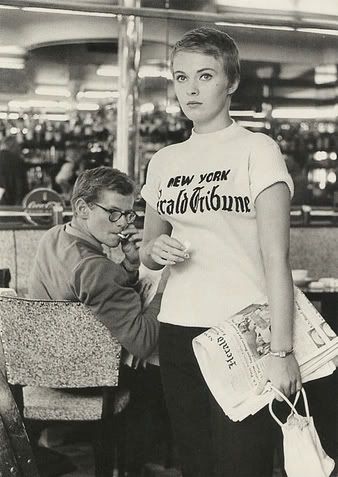 I will always love Jean Seberg for two reasons.
One. She took being young, kind of pathetic, American, and gamine to a whole new level.
Two. In
A Bout de Souffle,
she was the first woman to wear a t-shirt in a movie. (The sassy ribbed number above.) I kind of really want a New York Herald Tribune t-shirt now.